Health Promotions:
September: Prostate Cancer Awareness Month
September: Blue September
1-7 Sept: National Asthma Week
5-11 Sept: Eczema Awareness Week
---
CLINICAL UPDATE:
---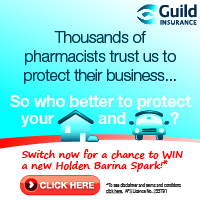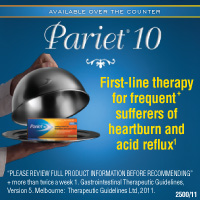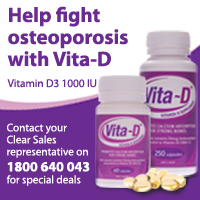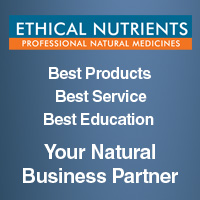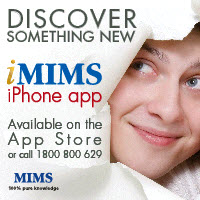 SUBSCRIBE HERE!
Subscribe to the AJP on Friday weekly newsletter at our website www.appco.com.au
2 September 2011

IN THIS ISSUE:

Keep those sausages sizzling

Facing up to men's cancer

Helping people with asthma

Better treatment for eczema

---

NEWS REVIEWS:

Barbecues for prostate cancer

Barbecues are a great way to encourage Australians to support International Prostate Cancer Awareness Month (September), says Dr Anthony Lowe, chief executive of the Prostate Cancer Foundation of Australia (PCFA).

'September is the start of spring, footy grand finals and Father's Day, so it really is the perfect opportunity for Australians to get behind PCFA's cause by hosting a Big Aussie Barbie and contributing as much as they can,' he says.

The PCFA is encouraging all Australians to either host a barbecue to raise awareness and funds, or attend one, such as the Guinness Book of Records attempt for the world's longest barbecue team marathon, which was held yesterday in Melbourne's Federation Square. The theme for barbecues will be 'Keep your sausage sizzling'.

A spokesperson for PCFA said that pharmacists could get involved not only by holding an event, but also by emphasising the importance of male customers having a conversation with their GP about prostate cancer, including having their prostate-specific antigen (PSA) levels checked.

'Prostate cancer is still the most common cancer in Australian men,' said Dr Lowe. 'More than ever, we are seeing the far-reaching effect of prostate cancer in our community.'

More information at www.prostate.org.au, www.prostate.org.au/articleLive/pages/Health-Professionals.html http://pcfafundraising.org.au/event/BBQ-2011, www.ustoo.org/PC_Awareness_Month.asp

Blues brothers

Blue September is about 'facing up to' men's cancer, with high-profile men around the country, including the Pharmacy Guild of Australia's national president Kos Sclavos, painting their faces blue to raise awareness.

'In many cases, male cancer deaths can be prevented through healthy lifestyle decisions and early detection,' Mr Sclavos says.

Toilet tissue manufacturer Quilton has created a limited edition pharmacy-only pack, with $2 from each sale donated to Blue September. The pack features special messages to raise awareness of risk factors, such as 'Activity in your day can help keep cancer away' or 'Keep healthy snacks in the car so the drive-through isn't a temptation'.

More information at www.blueseptember.org.au, www.guild.org.au/sites/The_Guild/tab-News_and_Events/Events/Blue%20September.page

Ease the wheeze

Pharmacists are encouraged to register online with the Asthma Foundation, during and after Asthma Week (1-7 September) to find out what information is available to asthma sufferers – and to talk about its theme, 'You can help someone with asthma'.

To highlight the awareness week, the Asthma Foundation released the results of a survey of 609 Queenslanders, conducted by an independent research group, which found that the majority of respondents underestimate the severity of their asthma – yet it continues to have a profound effect on their lives. It's a leading cause of school absenteeism, sick days and lost productivity.

'One in 10 Australians have asthma, one of the highest incidences in the world,' said chief executive Michele Goldman. 'At best, they put up with unnecessary symptoms. At worst, they risk a life-threatening asthma attack.'

A significant majority of people weren't clear on how to best manage their asthma, the survey found, and many don't have an asthma plan.

'The Asthma Foundation offers a free comprehensive information service for people with asthma: Asthma Assist,' Ms Goldman says.

This service includes free asthma control packs, subscriptions to the Foundation's e-newsletter 'On-AIR' and other resources.

'Pharmacists are encouraged to register too, so they can see the information that is available to their asthma customers, and so they can use the control pack as a sample when discussing it with their patients.'

More information at www.asthmafoundation.org.au, or www.asthmafoundation.org.au/About_Asthma, or www.youtube.com/asthmansw

Oils ain't oils

Pharmacists are encouraged to make use of the Eczema Association of Australia's in-store resources to help highlight the common skin condition during Eczema Awareness Week (5-11 September), says association president Cheryl Talent.

The Association is planning to highlight new evidence which shows that common treatments and skin washes used during the first weeks of a baby's life may exacerbate the problem.

'There's new evidence that using olive oil and aqueous cream on babies' skin can damage the skin barrier: olive oil is one the things we've used for years on cradle cap, but it's a bit too heavy,' she says. 'Babies' skin is fragile.

'A lot of companies make hypoallergenic products for people with sensitive skin; those are the right ones to use, and it's just a personal preference as to which brand works best.'

She said that parents needed better information on how to use steroid creams to treat eczema. 'They're like a puffer to an asthma sufferer: important to use, but important to use correctly, and education is the key.'

The week is sponsored by Galderma.

More information at www.eczema.org.au, www.cetaphil.com.au, www.nationaleczema.org, www.eczema.org, www.dermcoll.asn.au, www.allergy.org.au, http://www.allergy.org.au/content/view/345/284/

---

CLINICAL UPDATE:

Clinical update: Asthma

Clinical opinion by pharmacy owner, pharmacist educator and 2003 Pharmacist of the Year Ben Basger.

When dealing with asthma patients, pharmacists may like to consider the following:

• What type of breath? Some types of inhalers need a long slow breath (pMDIs and Accuhalers), and some need a breath as if you just won Lotto – strong and deep (Turbuhalers).

• No time. People have no time anymore – not just to take the right type of breath, but to hold breath for 10 seconds after inhalation. A good tip is simply: 'Take your time/don't rush'.

• 'I have been using an inhaler for years/since I was a baby/before you were born'. Statements like these can be interpreted as: 'I (the patient) know all there is to know about inhalers'. To get around this, try this: 'We have found that some of our patients' techniques get worse as time goes by, so may I give you three tips'? (Or two or four, but be concise.)

• 'I only need to use Ventolin.' This may be because the patient has not bothered to replace their preventer. The following preventer story may help. Not using a preventer when asymptomatic is like not using a safety net when you are a highwire performer in the circus. You may be okay, but if you breathe in something noxious, your airways may close completely. And what may happen to you is what happens to the highwire performer who falls without a safety net.

• Surely not asthma alone! A great opportunity for increasing patient care by making more sales (or vica versa) is to consider that other allergic things often happen to asthmatics. It is always worth asking about symptoms of allergic rhinitis and allergic conjunctivitis, which often coexist.

• Spacers are always good – any time you can increase the distance between discharge and inhalation, you will increase the efficacy of inhalers.

• Repetition – our job principally consists of the two 'Rs' – reinforcement and reassurance, especially with asthma.